Manipol Complete Body Massager Full Body Muscles Relief Fat Burning Body Slimmer. Most people are not aware that vigorous exercises and diets are not the only way to lose weight. The best way to start losing weight is to get those fats moving so that it's easier to burn and get rid of it, and you can achieve this by applying same movements to the area without having hellish workouts. Get this Manipol body massager and start shaking those fats off! Here is what the deal offers:
The Manipol body massager has stylish, lightweight design. It is a very powerful and quiet body massager. The Manipol body massager not only provides an exercising effect. It also soothes and relax aching muscles due to prolong standing and sitting. The Manipol body massager may be use on the waistline, neck shoulder, arm, hip, thigh and calf areas. The Manipol body massager provides you with an easy way to exercise and relax at the same time.
 Product Features:
•        Engineered and designed to comfort to the bodies curves.
•        Unique rapid rotation and powerful massage takes away aches and pains.
•        Light, handy, convenient.
•        Pack it anywhere anytime to relax your muscles.
•        Relieves pressure, restores vigor and vitality.
•        Power Speed Regulator.
•        Hand Grip
•        Massage Head
•        Wave Cap
•        Roller Cap
•        Mesh Cover
How To Use:
Fitting of Mesh Cover, Wave Cap and Roller Cap
• Mesh cover should be used with wave cap only, do not use mesh cover with the roller cap.
• Mesh cover used in combination with wave cap is suitable for areas which may cause hair   entanglement.
• Do not use the roller cap in areas which may cause hair entanglement.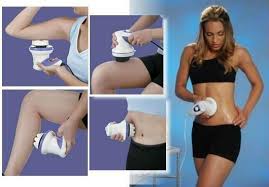 Manipol