Anand roller is specially designed to use on actual pressure point of the
Body. It is very effective and easy to use. To be used with slow and bearable, up and down pressure on both side of the spinal column, neck to hip and stroke can be extended up to Leg.
INDICATION: Treat shoulder pain, sciatica
 problem, back pain, thigh pain and fatness etc.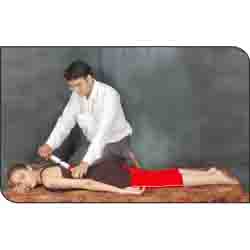 ANAND ROLLER-WOODEN