Height increaser is a Japanese product, that helps you to increase height naturally by the use of magnetotherapy. We provide 100% Guarantee for making you Taller in just 90 Days. There's no better time than RIGHT NOW to start growing taller by using Yoko Height Increaser. Choose the Best way to grow naturally, and moreover 0% side-effects.
How does Yoko Height Increaser work?
Height Increaser utilizes magnetotherapy to reactivate your pituitary glands naturally. Wear the magneto Soles, in your Shoes for just 10 minutes in the morning & evening for 90 days. Grow taller by 3 to 4 Inches at any Age! Increase Height Naturally With 100% Result.
Yoko Height Benefits:-
Grow taller naturally.
100% Satisfaction Guarantee.
Height is absolutely risk-free with 0% side-effects.
Proven and tested "grow taller" product.
100% committed to help people grow taller.
Height is easy and convenient to use because all you need to do is to place it in your shoes and walk.
Height is inexpensive and affordable.
Height is highly effective because it can work for people at almost any age.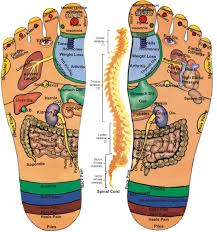 YES SOLE